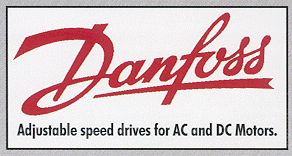 Danfoss Motion Control Division manufactures a complete line of Variable Speed Drives for both AC and DC motors.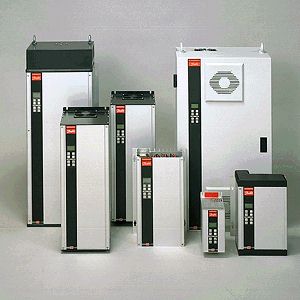 VLT® frequency converters are electronic apparatus for infinite control of the speed and torque of three-phase alternating current motors. Frequency converters convert the fixed frequency and voltage of the mains to a variable frequency and voltage, which can then be regulated. This provides flexible motor operation, and reduces both energy consumption and mains disturbance.
For DC motor control, Danfoss offers the Vari Speed® and Cycletrol® series controls.
The Vari Speed R400 is a full-wave DC regenerative control that provides high performance four quadrant speed and torque control. The R400 solid state controller converts single phase AC line power into an adjustable DC power to control 1/4 to 2 horsepower permanent magnet DC motors.
The Vari Speed A2000 series is compact, rugged, reliable and flexible. Available in 1/2 to 3 horsepower control rating configurations, the A2000 series incorporates surface mount technology to reduce package size and improve reliability.
Danfoss Cycletrol Series DC adjustable speed controls provide rapid cycling capabilities, while offering higher reliability and lower maintenance compared to clutch/brake mechanisms.
Call Power Transmission Specialties now for all your Danfoss requirements!
---

Back to V S D

Request Catalog

E-Mail PTS

Link to Manufacturer